French doors and double doors may seem like they are the same thing, but there are a few subtle differences between the popular door fixtures. The first difference between the two is that french doors are made from glass panels and aluminum or UPVC frames. Double doors are generally made from wood.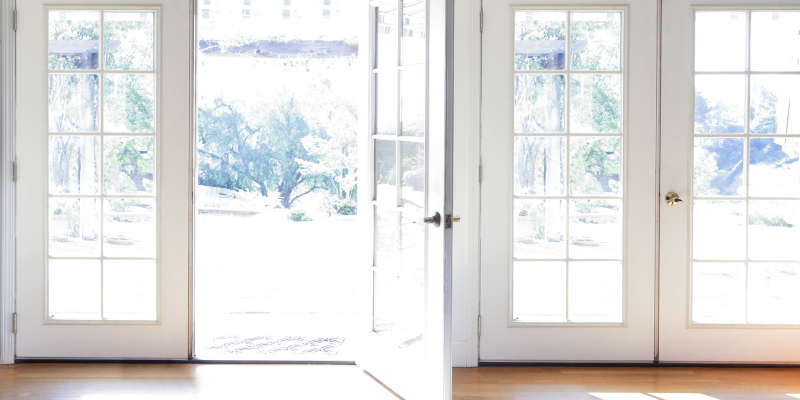 In this case, material matters when it comes to overall security. Wood doors aren't as secure as aluminum or UPVC, making French doors longer-lasting and more secure. The glass panels can be anywhere from a single panel to up to 15 small panes.
Another difference between the two is how they open. French doors open to the exterior, eliminating any extra space needed around the doors on the inside of your home. If you have a small space or larger furniture pieces, doors that open outward will be a better option. French doors are the more stylish option. They let natural light into your home and allow you to enjoy the outdoors all while being inside, which is perfect on a rainy day.
French doors also don't always have to be used in pairs. Sometimes a single-panel door with glass is referred to as a French door. The most common size for French doors is 79.5 inches tall and 6 feet wide, but they are available anywhere from five to eight feet wide. French doors can also be installed with stationary sidelights, or glass panels, on either side, which will affect the width. If you have a smaller space, a bifold French door can be installed, which is only around three feet wide.
If you'd like to learn more about installing exterior French doors for your home, contact us today at Crown Builders.