We can help you create unique and stylish railings that will look great on the inside or outside of your Charlotte, NC home.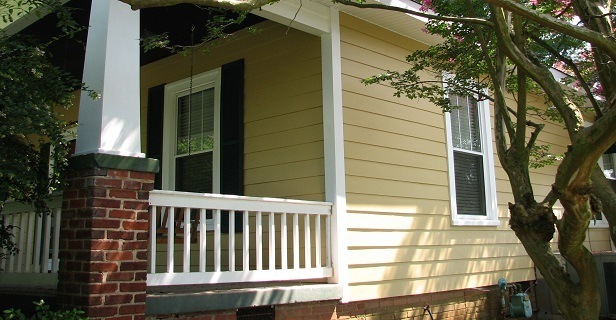 Railings provide stability and support, and they are an important safety feature for porches, balconies, and staircases. However, they can also add a unique look to your home, with thousands of design options available. Interior railings can be made of wood, metal, or a combination of both materials. Metal railings are more frequently used outside, since they resist the elements and are more durable than wood.
Railings are also useful to block off dangerous areas of the home, such as an upstairs landing without a wall. If a child crawled to the edge of the loft, he or she could fall, but a railing protects children and pets from injury. Metal railings often look more modern, especially since they come in so many different designs that complement your style. If the railing is near a wood or tile floor, you can choose a stylish and chic railing with thin posts that cross in an appealing pattern. A wooden and metal railing looks very elegant on a curved staircase, especially if the metal shapes are curved and chic.
Some people choose curved railings for balconies, which are a more modern design that many architects incorporate. This style can have metal posts that stick up above the horizontal rail, which prevents people from trying to sit or lean on the railing. At Crown Builders, located in Charlotte, North Carolina, we can help you create unique and stylish railings in just about any material that will look great on the inside or outside of your home.
For all your railings needs please contact Crown Builders in the surrounding areas of Charlotte, Concord, Gastonia and Mooresville, NC.