Allow Our Professionals To Come into Your Home and Give You an Estimate to Add Accent Copper Roofing and Improve the Look of Your Charlotte, NC Home at a Reasonable Price.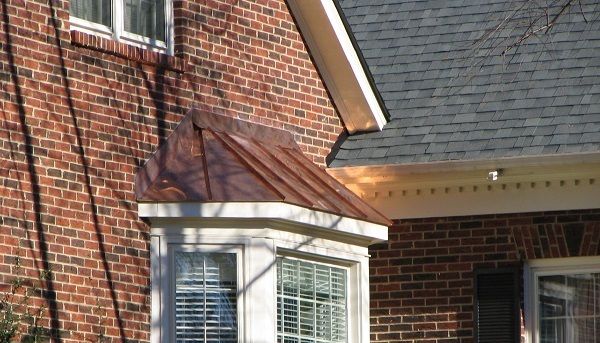 Copper is a beautiful metal that provides a unique look wherever it is used. Of the more popular metals used in roofing (aluminum, copper, and steel), copper is the most expensive, so accent copper roofing can help lower the price tag, while still providing that rich, golden shine. Accent copper roofing is especially popular in New England and has been for hundreds of years. Coppersmiths are more few and far between than ever before, so finding an expert who can add accent copper roofing to your home is more difficult.
At Crown Builders, we are proud to offer copper as an option for roofing accents. We are located in Charlotte, North Carolina, and we also provide service to residents of Concord, Mint Hill, Belmont, Davidson, Monroe, Pineville, Matthews, Kannapolis, Lake Norman, Mount Holly, Mooresville, and other surrounding areas in North Carolina. Our owners have been in business for more than 20 years and are residents of the community, as well, so you can feel confident knowing you are supporting our local economy. We have provided building services to more than 9,000 clients, and will work with each customer to make sure his or her needs are met.
Since so much of our business comes from satisfied customer referrals, we are able to keep prices 30% lower, compared to our competitors. Allow our professionals to come into your home and give you an estimate to add accent copper roofing and improve the look of your home at a reasonable price. We can also bring samples to your home, so you know exactly what you will get!