HardiePlank® siding is made from only the highest-quality materials and can greatly increase your home's value.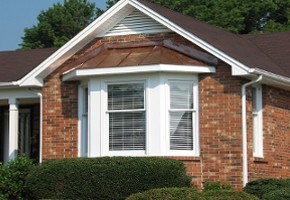 At Crown Builders, we offer a wide variety of replacement windows to meet each individual homeowner's needs.
Our professional roofing services work with any style or size of shingles or other roofing materials.
We treat your home as if it were our own. Give us a call today at 704-375-2665 for more information about our services.
WELCOME TO CROWN BUILDERS in Charlotte, NC!
When it comes to your homes exterior needs there's only one choice – Crown Builders.
 Charlotte's proven leader in the exterior home improvement industry
Using only the highest quality materials & labor available, paying special attention to "The Details"
 1st class customer service from start to finish
 Our commitment to service continues years after the install
 Locally owned and operated
 Proven track record with over 17,000 satisfied customers
 With low cost word of mouth advertising, we pass the savings to the customer
 Professional office staff and service
At Crown Builders in Charlotte, North Carolina, we have the solutions that will make your old, worn-out house look better, feel better, and function better than you thought possible. We offer new windows, Hardie Plank® siding, vinyl siding, professional roofing services, and more that will make your home the envy of the neighborhood.
There are lots of window, siding, and roofing companies out there, so why should you choose Crown Builders? We have helped over 17,000 satisfied customers improve their homes without breaking their budget. In fact, we have been Charlotte's established leader in the home exterior improvement industry for over 20 years.
Our professional window installers, roofing specialists, and siding contractors have a particular knack for details. Our level of commitment to excellent customer service even continues long after your new house windows, roof, and vinyl siding are installed. We use only high-quality materials in our work, including Hardie Plank® lap siding from James Hardie®, the worldwide leader in state-of-the-art siding products that will increase the safety, durability, beauty, and value of your home.
Whether you need window replacement, new roofing, roofing replacement, installation of vinyl siding, Hardie Plank® siding, vinyl cedar shakes, or if you want to add a little flare to your home exterior with decorative, maintenance-free trim and accessories, you can have peace of mind knowing your home will receive only the best when you choose Crown Builders.
Crown Builders services the greater Charlotte, NC area. Contact us today to receive a free estimate for your new windows, roofing, or siding, or click here to request one online.
Crown Builders offers windows and window replacement, roofing services, vinyl siding,  vinyl cedar shakes, Hardie Plank® Lap Siding and hardieplank installation, vinyl trim as well all forms of decorative, maintenance free trim and accessories.
Call today to get a free estimate or click here to get a free estimate online.

Get Your Free Estimate
Visit Our Showroom
Appointments
704-375-2665
Crown Builders
3111 Monroe Rd.
Charlotte, NC 28205