When you're looking for a durable, cost-effective and reliable exterior, look no further than vinyl siding.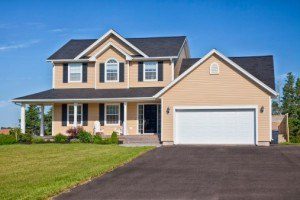 Vinyl siding is a quality material that is the #1 exterior cladding in the U.S. and Canada. What makes it #1?
Vinyl does not absorb water or moisture of any kind. It is polymer-based, and as a result, this protects against moisture-caused problems such as mildew, rot and decay. Other siding alternatives that are wood derived are prone to moisture damage and disintegration due to water penetration.  Vinyl siding has 10 times the life expectancy of traditional wood siding.
Vinyl siding has excellent color retention. With vinyl siding, you will not have to worry about the color fading due to sun exposure or seasonal heat. Vinyl siding also comes in hundreds of varying colors to suit any style or taste. Here at Crown Builders, we can also help you find shutters and accessories that perfectly match your own personal preference.
Vinyl siding fairs best in any weather condition. Your vinyl siding will withstand the hottest of summers, as well as any sub-zero temperatures. Certified vinyl siding is tested to withstand winds of 110mph and many surpass that wind rating.
Aside from being low-maintenance, energy efficient, improving insulation, and increasing the value of your home, one of the best features of vinyl siding is that it is affordable.
When you choose us at Crown Builders, you will get expert installation, quality products, friendly service and a non-transferable lifetime guarantee for your vinyl siding. Contact us today to receive your free estimate.
Save