1.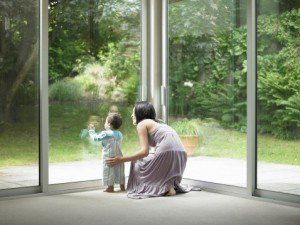 According to the US Department of Energy, leaky and inefficient windows, doors, and skylights account for 25 percent of the average household's energy bills. You can cut your energy costs by having quality windows installed by our experienced builders. If you notice that your energy bills are higher than average, contact us at Crown Builders for a free, friendly, in-home estimate to see if you need your windows replaced.
2. Skylights are beautiful additions to any home, and they provide more light than your average vertical windows of the same size.
3. Instead of considering custom window dressings, talk to us about specialized glass windows that have patterned or frosted glass. This allows you the privacy you're entitled to, with the benefit of capturing and filling your home with natural light.
4. Quality windows with double panes of glass help to cut down outside noise. This is especially beneficial to homes located in urban areas of Charlotte, NC or within close proximity to transit lines.
5. Shatter-proof glass is an option for your windows that comes with a peace of mind. Shatter-proof glass is a home improvement that you can feel good about. This specialized glass can protect against forcible entry by intruders, as well as severe weather conditions.
6. Purchasing windows with collapsible/fold-down handles allows extra room for your blinds and window treatments.
7. If there is condensation inside your windows, or you notice mold spots growing around your window casings, then it is time to have your windows replaced.
8. You can make your own homemade window cleaner, using white vinegar and Dawn dish soap.
9. Garden windows are a home improvement that adds charm and efficiency to any home. Garden windows are great for homeowners who like to garden, even during colder months.
10. Any window replacement project is a major investment, so make sure that you hire professionals to install your new windows. At Crown Builders, we treat your home as if it were our own. We have over 12,000 customers in the Charlotte region, and our pricing averages 30% less than industry standards due to the fact that 70% of our business comes from referrals.
Save