The patio on your home is a great place for a few rocking chairs, giving you a place to enjoy some fresh air and visit with friends and family. It can also be a great place for a BBQ grill, giving you a great place to prepare delicious grilled meals to share with loved ones. Spending time on the patio is really nice, but when your patio railings look a little worse for the wear, it can make the patio not feel very appealing. Railings that are damaged, faded, cracking, or rusting should be replaced so your patio looks nice and so you will want to spend more time on the patio doing things you love.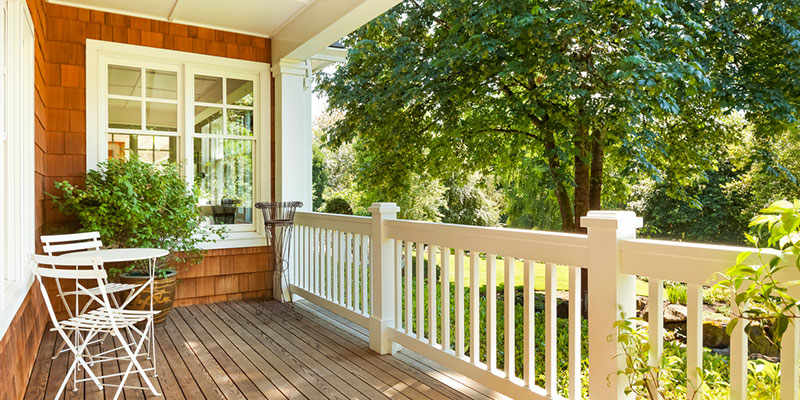 Damaged patio railings not only look bad, but they can be a safety hazard as well. If the railings are made of wood, they could give people splinters when they touch them. Wood railings can also rot, so they become unsteady and could give out and break if someone were to lean against them. Different materials can also become unsafe and break, including metal and vinyl. To protect everyone who is on your patio, new patio railings are essential. This will help your patio look nice and will keep your family and friends safe.
If you are looking for a reliable company to help you with new patio railings, contact us today at Crown Builders. We have been in business for over 28 years and we will get the job done right.