When you own a home, you want to make sure that safety is one of your top priorities. You want your home to be safe for those who live there and for those who visit. You want to make sure the steps are sturdy, decks are in good condition, and most importantly, that patio railings are sturdy and secure. A loose or broken patio railing can cause a lot of trouble. They wobble and are unsafe and could result in someone falling and hurting themselves. You always want to check your patio railings to make sure they are secure. This will ensure the railings are safe for everyone to use and will not pose a threat to your family and guests.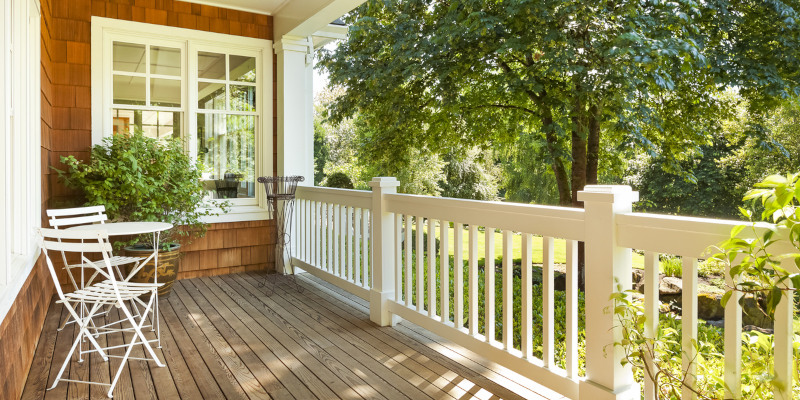 Not only can broken patio railings be a cause for concern, but they can also be a big eyesore. If your railings are crooked or hanging on by a single nail, they will look rundown and not very tidy. They can negatively affect your curb appeal as well as be a safety issue. Another thing to consider is if your property does not have a patio railing. This can also create a dangerous problem. Whether you need a railing going down a few stairs, or a railing going around your entire patio, you should have a railing installed for safety reasons. This will protect you and your guests from getting hurt.
At Crown Builders we can replace your broken patio railing or install a brand new patio railing if you do not have one. We have different options available to help you achieve the look you want. We are reliable, hardworking, and experienced. We do quality work on every job we do. We use quality materials, and we will work hard for you. We will arrive on time and ready to get the job done. We also offer excellent customer service and affordable prices.