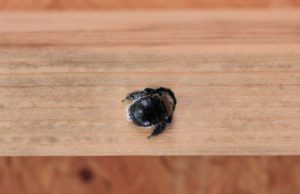 What isn't there to love about wood cedar shakes? Oh, yeah, the fact that they are wood and thus subject to a host of dangers, from rot to insects. Cedar may be thought to be safe from insects, but that is not the case with all insects. In fact, cedar is a favorite of carpenter bees because it is a nice, soft wood that is easy to bore into for nesting. If you love the look of wood but not the maintenance and other issues, you'll be happy to learn that vinyl cedar shakes make an excellent alternative.
The first benefit of vinyl cedar shakes is that they outlast wood shakes by more than 50%. They are far more weather-resistant, so they hold up to quite a bit of abuse by Mother Nature. Another benefit is low maintenance. They are as easy to care for as other vinyl siding options. You also get plenty of versatility because they come in plenty of colors. This gives you the option to go with something more traditional or something more vibrant and whimsical. It is easy to choose something that matches your home's style, as well as your personal taste. One last major benefit is that vinyl cedar shakes cost less than wood cedar shakes – both for the materials and the labor to install.
Vinyl cedar shakes make a great option for your entire home or just as an accent to coordinate with other materials. If you are looking for some advice about vinyl cedar shakes or are ready to get a quote for your home, give us a call at Crown Builders. We would love to transform your Charlotte, North Carolina home with this amazing product. With our quality workmanship backed by a lifetime transferable warranty, this will be the last siding project you'll ever need. And, by the way, carpenter bees don't like vinyl cedar shakes.