If you are considering redoing the outside of your home, consider updating with siding. There are many benefits of adding siding to your home, and it's not all aesthetic. Siding is becoming more and more popular for residences and businesses because of the gains associated with using it on buildings. Some of the benefits of adding siding to your home are:
• Curb Appeal: With siding, the exterior of your home is automatically updated with a modern and attractive facelift. This makes it much more enticing to buyers, and a more exciting view for you to come home to.
• Strength and Durability: Siding is widely used because of its well-known strength and durability. Good quality siding does not chip, rot, get termites, or dent from hailstorms. Instead of putting away time to paint or stain your home's exterior, you will be able to enjoy the lasting color and vibrancy of your vinyl siding.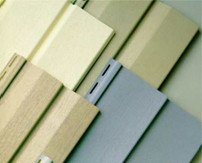 • Energy Efficient: Vinyl acts as an extra layer of insulation for your home, helping to keep the heat outside in the summer, and the heat inside in the winter. By adding siding to your home, you will be able to see an immediate drop in your utility bill, which means that over the years your vinyl could end up paying for itself.
• Environmentally Friendly: Vinyl siding is created from raw materials in a green way; it can also be recycled and reused. Because of vinyl siding's color features, harmful paints and stains will never have to be used on them and allowed to seep into the environment. Siding is also energy efficient, saving the homeowners on heating and cooling bills and lowering their carbon footprints.
• Low Cost: Vinyl siding costs less to install than other home exteriors. It is also much easier to install, so you can enjoy the benefits sooner and with less mess. Vinyl siding's low maintenance and energy efficiency mean even lower costs.
If you are located in the Charlotte, North Carolina area and are interested in more information about siding and how it can help you and your home, Crown Builders would love to hear from you. Please give us a call.
Save