We can help transform your home with beautiful new vinyl siding.
As your home ages, it can start to look a little worn-out on the outside. The paint fades, and the siding can look dim and dingy. It can be frustrating to feel like your home does not look its best. Your curb appeal can take a hit, and it can seem like your house is not well cared for. At Crown Builders, we know how frustrating it can be when your home looks worn-down. This is why we offer a variety of beautiful new vinyl siding for your Cornelius, North Carolina home. We can help transform your home and make it look like new again.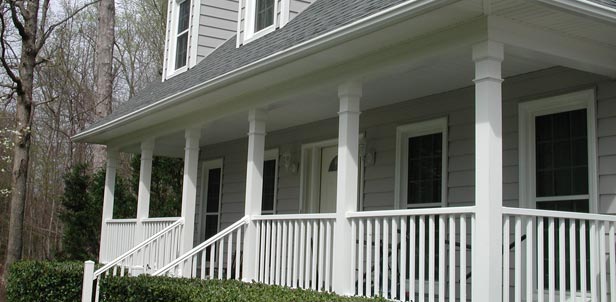 Vinyl siding is perfect for almost every home. It is durable, cost effective, and requires little to no maintenance. The most you have to do is occasionally spray it off if it starts to look dirty. Vinyl siding comes in a variety of styles and colors, so we can help you find something that will look wonderful on your home. You can choose to match your existing exterior home colors, or you can choose something completely different for a good change. The choice is completely up to you. We can bring samples to your home so you can see exactly how the siding will look on your home. This will be very helpful to give you an idea how it will look on your home, not under the fluorescent lights of a showroom.
Contact us today at Crown Builders if you are looking for new vinyl siding options for your home. We have 28 years of experience with siding, and we can help you choose new siding and have it installed on your home in no time. We also offer pricing that is very affordable. We do quality work and pride ourselves on our excellent customer service. When you work with us, we know you will love your new vinyl siding!
---
For all your vinyl siding needs please contact Crown Builders in the surrounding areas of Charlotte, Huntersville, Cornelius, Concord, Gastonia and Mooresville, NC.