Roofs are clearly one of the most important parts that make up a home, and like tires on a car, they need care and maintenance. There are many types of roofing, and they all have their different benefits.
If you are looking for roof replacement, but are not sure what roofing services are offered, here is a good list to start with.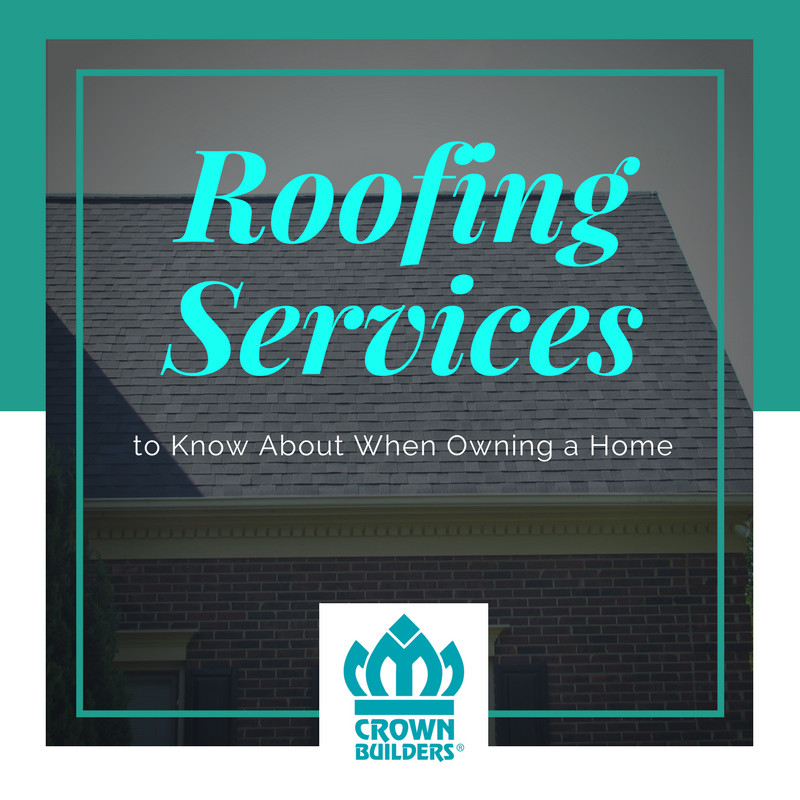 • Ridge Vents: If you have an attic, or attic space, ridge vents are a very important addition to consider adding to your roofing services plan. Ridge vents are installed in the peaks of a sloped roof to allow an attic to ventilate and for warm air to escape. This is important during the hot summer months, so that hot air is not trapped inside your home, causing damage like cracking and deterioration of the roofing materials.
• Architectural Shingles: These shingles are made from asphalt, but last longer and have more durability than common asphalt shingles. Benefits from adding architectural shingles are: their ability to withstand strong winds, fire resistance, and being invulnerable to algae growth. These shingles are perfect for steep roofs, and you can choose the style of either cedar shakes or slate.
• Accent Copper Roofing: Accent copper roofing adds an elegance and beauty to your home that will last for a long time. Though it is more expensive to install than other roofing types, its durability and unique allure make the expense worthwhile.
• Flat Rubber Roofing: If you are searching for roofing services that are affordable and energy efficient, then flat rubber roofing is for you. You will have guaranteed protection from bad weather, while saving money on your heating and cooling bills.
Crown Builders is located in Charlotte, North Carolina, and offers exceptional roofing services for all of your roof replacement needs. Our professionals know the correct and safe way to install your new roof, and we offer fast and friendly service. We have been servicing Charlotte and the surrounding areas since 1991 and have over 9,000 satisfied customers. For more information, or to set up an appointment, please call us.
Save