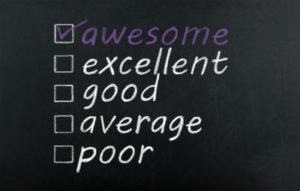 You might remember the famed John Glenn quote, "As I hurtled through space, one thought kept crossing my mind – every part of this rocket was supplied by the lowest bidder." The very thought of this horrifies many people, yet when they are looking at roofing contractors, they often make the mistake of only looking for the lowest bid.
It isn't bad to get a great price, but you have to know why the price is lower than with other roofing contractors. If it is because they have been in the industry for a couple of decades and can rely on word-of-mouth instead of spending thousands on marketing, that's fine. If they are a here today, gone tomorrow type, you are better to keep looking for a more dependable option.
The reality is that all roofing contractors are not the same, but there are some things to look for that will help you choose a great one. Take the time to talk with roofing contractors to see how well they communicate, how much patience they have in explaining the process, and how detail-oriented they are. You are going to be working with these people for a few days, so you want someone you enjoy talking with and that you feel firmly grasps the project at hand.
You can count on our professionals here at Crown Builders to put you completely at ease about your roofing project. We treat your home as if it were our own and treat you with respect. We must be doing something right because many of our thousands of customers continue to refer us, making up 70% of our new business each year. Because we do well with referrals, we do not need to spend a fortune on marketing, so we're able to keep our prices roughly 30% less than industry standards. Call us today and we'll bring samples to your home, or you can come by our showroom in Charlotte, North Carolina if you prefer. Don't settle for good or average roofing contractors – with us, you get awesome!