Revitalize your home's exterior with exterior remodeling.
There are some homes that have a classic look that can last forever. These historic homes have features that you just don't see in many newly-built homes. Things like small painted details, columns, gables, intricate railings and so forth. For those of us who have a beautiful home on the inside, but a dated or tired-looking exterior, we want to help here at Crown Builders with our exterior remodeling services.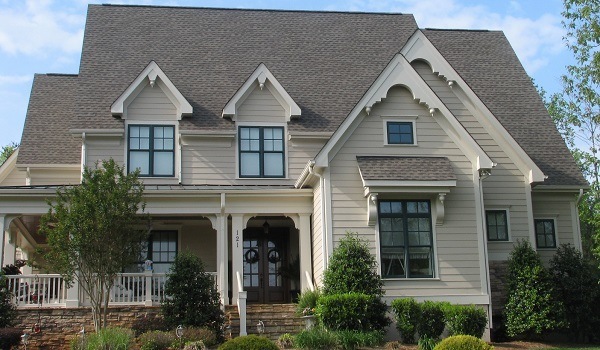 Something as simple as siding can entirely revitalize the look of an outdated and stylistically tired exterior. With quality vinyl siding that comes in a wealth of colors or, for something more durable, HardiePlank siding, the exterior of your home can take on new life. We have 28 years of experience helping people in the Concord, North Carolina and surrounding areas with their exterior remodeling projects, so if you are nervous about the process, we would love to walk you through it!
In addition to siding, we have the skills to perform almost any exterior remodeling project that you need. We can help restore your historic home back to some of its original features, give your outdated home a more modern vibe, or change your home's exterior to something more your style. The sky is the limit when it comes to exterior remodeling options from Crown Builders, and we would be happy to discuss options with you. For exterior remodeling questions, come see us today! We look forward to talking more with you.
---
For all your exterior remodeling needs please contact Crown Builders in the surrounding areas of Charlotte, Huntersville, Concord, Gastonia, Matthews and Mooresville, NC.