If you have questions about folding patio doors, contact us today.
Folding patio doors are the perfect solution to bridging your indoor and outdoor living spaces. These doors are designed to fold open and closed, allowing more natural light into your home when you want it. Folding patio doors also provide access to your outdoor living space, serving as an entry point for entertaining, as well as general coming and going. At Crown Builders, we offer folding patio doors to property owners located throughout the Charlotte, North Carolina area. When installing these doors, we only use the best products from Jeld-Wen, a leading manufacturer in the door industry.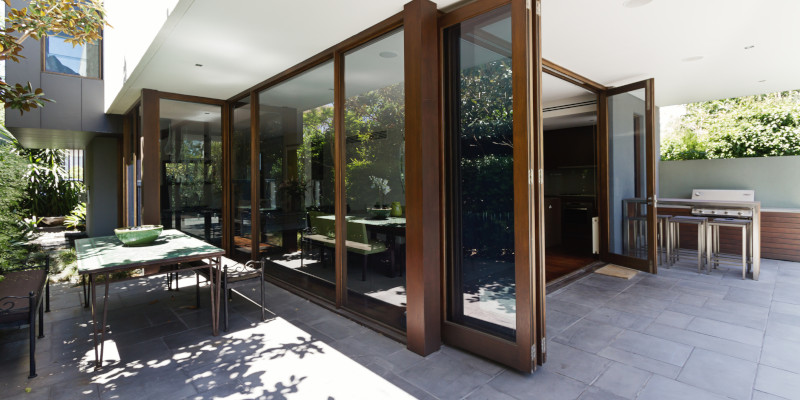 You can choose from several door styles and options, depending on the look of your space and the layout of the doorway in which you want to place folding patio doors. Options include all left or right-folding, as well as doors that fold both left and right with multiple segments. If you have a large opening in which to place a door, a multi-slide folding patio door may be a good option because it includes several panels that will allow plenty of natural light into your home.
If you have questions about folding patio doors, contact us today. We'll be happy to schedule a consultation at your property, which will allow our technicians to determine whether your home is a good candidate for this style of door. From there, we'll talk to you about the options so you can make an informed decision. Our pricing is competitive and we're a leader in the area when it comes to interior and exterior home renovations.